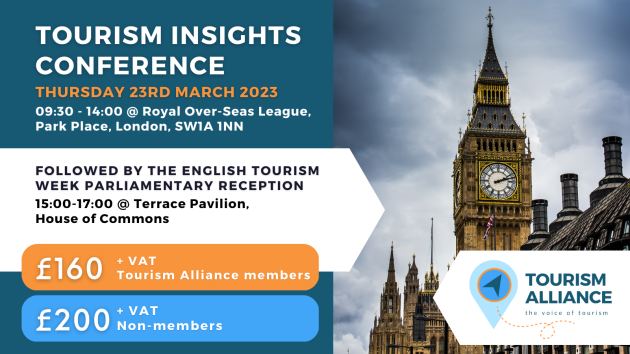 Tickets are now available for our half-day Tourism Insights Conference followed by the annual English Tourism Week Parliamentary Reception which we are hosting with the Family Holiday Charity and with the kind assistance of Simon Jupp MP.
We will be hearing from a variety of speakers giving us their insights into what 2022 turned out like, how 2023 is looking and the longer-term trends in tourism from a national, local and global perspective. We have some great speakers and panels lined up. More details on the booking page.
We will also be holding a full-day policy-focussed conference later in the year, with more details on that event to follow.
Sponsorship opportunities for both the conference and the parliamentary reception are available. Contact Richard.Toomer@tourismalliance.com for more information.